Yacht Cost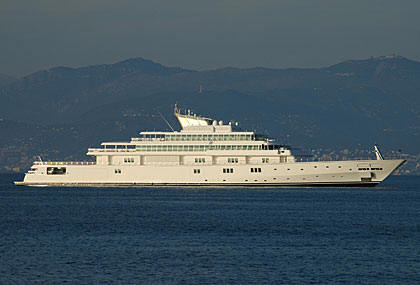 So, you're considering buying a yacht and wondering how much a yacht costs today. You've started to ask around the local marina about the cost to maintain a yacht, and ask brokers how much they cost to purchase.
Or perhaps you're considering stepping up to the echelon of the megayachts and wondering how much those exclusive yachts cost. You're talking to brokers across the world and are perhaps puzzled by the prices being quoted for most of the big yachts.
Yacht prices, including for megayachts, vary with their age, condition, amenities and exponentially - not linearly - with length. This is because double the length means not double but six times the weight and displacement, as well as additional intricacies in engineering and interior design. For example, new 20-foot yachts cost under $50,000 but 30-foot weekender yachts run around $200,000; new 50-foot cruisers around $1 million, while 100+ footers top $8-10 million.
The price tags climb vertically for megayachts that exceed 100 feet. New 250 to 300-foot megayachts run $50-70 million. While not new, Larry Ellison's former 244-foot
Katana
(pictured) a.k.a. Enigma, is also worth in this range. 400-foot megayachts are rare and worth three times as much, or a cool $200 million. So, back to you: should you buy a yacht, and if so, what kind should it be?