Lavish Wedding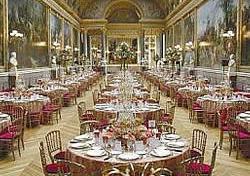 How lavish should your wedding be?
To answer this question, let's first define what we mean by "lavish wedding." The average wedding in the US costs about $30,000, so anything above that could be "lavish" to some, but not in Hollywood.
In Hollywood, a lavish wedding would only start at about $1 million. That's what Jennifer Aniston and Brad Pitt spent on their 2000 wedding. Eddie Murphy spent double that in today's dollars when he wed Nicole Mitchell in 1993, perhaps after picking up a few tips from attending Elizabeth Taylor's $2 million 1991 nuptial to Larry Fortensky - her eighth to her seventh husband (she married and divorced Richard Burton twice).