Luna Yacht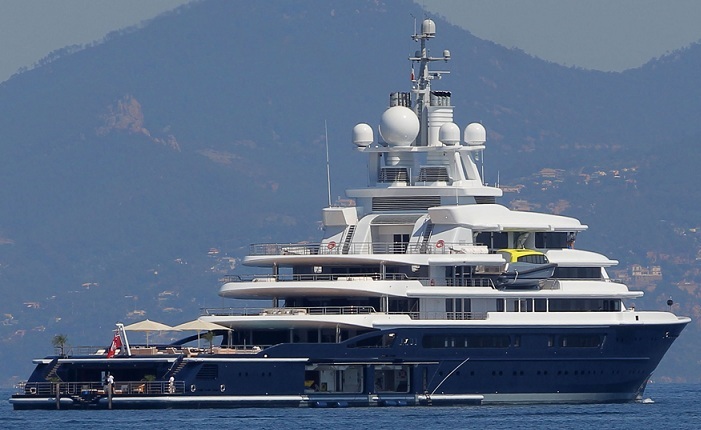 Expedition Yacht Luna
This mountain of a yacht is
Luna
, a 5,500 ton, 377 foot (111 meter)-long expedition yacht built for the pleasure of just eighteen guests in nine cabins, to be served by a crew of forty-nine in twenty-five cabins. This megayacht has a fitness center, a spacious beach club that wraps around a large plunge pool and a spa, and two helipads.
Luna
is powered by seven diesel electric motors that generate a total of 15,000 horse power, giving it a top speed of 19 knots, and can carry one million liters of fuel, which give this expedition yacht a range of 9,500 nautical miles.
What is an "expedition" yacht?