Megayacht Octopus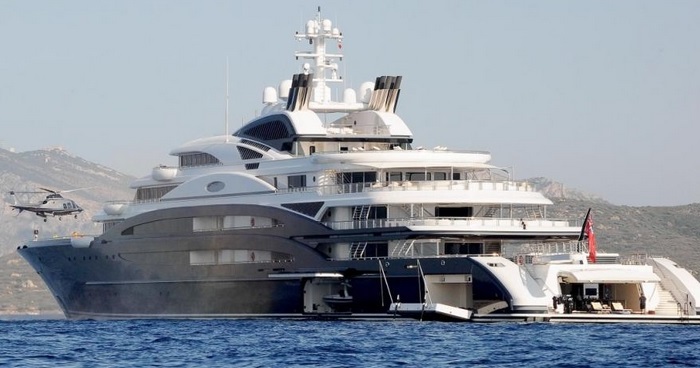 Paul Allen's Octopus
Octopus
is a mega-yacht owned by Paul Allen, the billionaire who co-founded Microsoft with Bill Gates in 1975.
A cruising mega-yacht,
Octopus
weighs 9,900 tons, which is more than an Arleigh Burke-class naval destroyer, yet can reach speeds of up to 20 knots, thanks to eight Mercedes diesel engines that generate a total output of 19,000 hp for the twin screws.
When it was delivered to Paul Allen in 2003,
Octopus
, which is 414 feet (126 meters) long, was the longest yacht in the world, a title that passed to the
Rising Sun
in 2004,
Dubai
in 2006,
Eclipse
in 2010,
Azzam
in 2013, and will soon pass to the
Gigayacht
.