How Diamonds Are Mined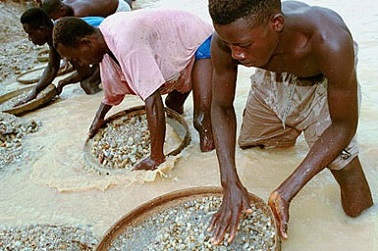 How are diamonds - small rocks - able to command such high prices? Are diamonds really that rare, or does it have to do with how diamonds are mined?
It does have to do with how diamonds are mined because in reality, diamonds aren't as rare as many think; there are a lot more diamonds in the world than we have been told.
For example, one piece of land in Africa alone is estimated to hold far more diamonds than all of the diamonds on rings today. The trouble is, we can't get to them.
Why not?
It's because that land is mined, but it isn't the diamonds that are mined. The land is booby trapped with land mines, enclosed by razor wires and guarded by armed guards.
Why?