Radiant Yacht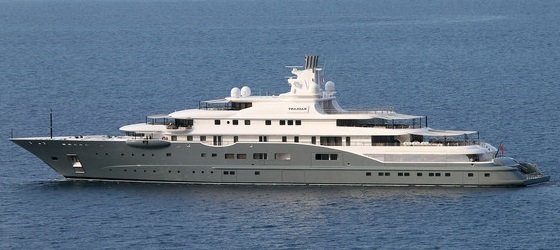 Radiant
is a yacht right out of a 007 James Bond movie.
Somali pirates beware.
Radiant yacht
is equipped with the mother-of-all water cannons that can sink a skiff while it is still a hundred yards away.
Radiant yacht
also has powerful sonic cannons whose sonic waves can blow out the eardrums of any approaching pirates.
If these defenses fail and the pirates board the
Radiant
, the would-be James Bond can escape by jumping through an emergency hatch in the yacht and into a turbo-charged twin diesel speedboat that can scream away at 75 knots, which is about 86 miles per hour.
Who would commission a yacht with such features? The 007 in question is Boris Berezovsky, a Russian tycoon with a lot of money and at least a bit of paranoia.