Enigma Yacht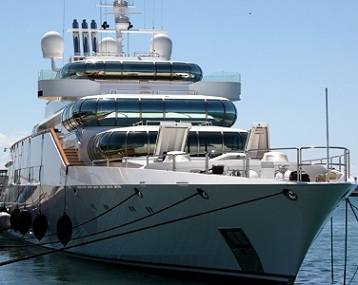 The motor
yacht
Enigma
is Larry Ellison's former
yacht Katana
that was renamed by Aidan Barclay, its new owner. Why did Aidan Barclay rename his newly-acquired yacht, "
Enigma
"?
The answer remains an enigma, but what is well known about this yact is that it is very fast. In fact,
Enigma
is the fastest yacht of its size, with a top speed of 34 knots, equal to about 39 miles per hour.